We've got into May currently, the summer is coming into our daily life. You might still stay at home and watch videos or play games. Why don't just go outside and enjoy the experience of skateboarding? I'd like to ask whether you have a child or you are new to esk8. Fortunately, there is an excellent small board called Ecomobl Mini just released, which is very suitable for children and beginners to start learning to ride.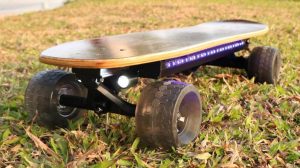 Ecomobl Mini uses two 750 Watts hub motor which is not as powerful as those mountain boards. So it's not actually an off road electric skateboard(I mean it can easily go through the grass and sand, but not very suitable for some tough terrain) and the impetus is very acceptable for children or any beginners. Even if it is not that powerful like other mountain boards. But it still has good performance on the urban road. Whether you are beginner or children who like skateboarding, Ecomobl Mini would be the best choice for you. So it means the board is not only made for children. Everyone is able to ride this board as long as your weight is under 250 lbs despite of the age.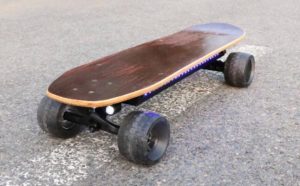 Ecomobl Mini is a cheap board and a remote controlled skateboard as well. It is the only mini skateboard which uses lights. It adopts 12S dynamic system that gives you ample power. It adopts the most popular 105mm big wheels on the market. It has good ability of waterproof and the unique original maple deck.
We are pretty close to the best season of skateboarding. Let's hurry up and don't waste the wonderful time. Take you children to enjoy better experience or start your new life of skateboarding. Let's ride together !
Post time: 05-11-2022
---