Hello, everyone. I am Chris. Im incharge of our Ecomobl Official Facebook currently. Also, Im in charge of making some introduction videos about our products or riding videos. In this blog, I'd like to share some feelings and experience about making those videos. To be honest, I like making videos it makes me happy.. Meanwhile, I hate making riding videos…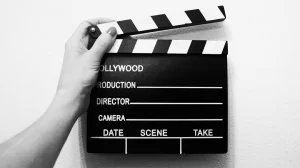 As you all know, we are an electric skateboard company which is producing all terrain electric skateboards. Yes, all terrain. It means you are able to ride the boards on any rough terrain without any problems. Here I wanna mention it's more like an off road exclusively board so it's not built for competing in speed. But they still perform well on speed.
So if I decided to make a video about any of these boards, I have to go somewhere remote, which is far away from the downtown. It's gonna at least take about half an hour to find an appropriate spot for shooting. But it is fine, compared with the hot weather in summer. Yes, friends.. It is always super hot in our region. Every time when Im shooting I nearly have a heatstroke due to the fierce sunshine. Sometimes I couldn't even see the screen on the camera clearly. Also,I am always bit by lots of toxic insects during the filming process. That's why I hate making riding videos.. You know it is an off road board, we can't just go somewhere flat and expansive, which is not able to make full use of the advantages of a mountain skateboard.
But I do enjoy riding an electric skateboard. It makes me forget all my troubles. Also, I'd like to share the happiness to others..That's why I also like making the videos. I can't ride too fast during the filming as I don't wanna fall and break my camera even if some customers asked me to ride faster. After I finished filming, I have to edit the video myself as well. So it must take a half day to complete one riding video.. not that easy at all. But Im still learning some shooting skills, I believe we will do much better in the future.
Post time: 08-03-2022
---