Nowadays, skateboard with remote control has gradually become every man's dream. It has many advantages, such as being lightweight, environmental protection, driving, and parking, and many people favor it. Many people choose skateboard with remote control as commuting tools and no longer need to squeeze into the subway or bus. Besides, it is convenient to carry and can be taken into the subway or the office. Therefore, it's worth having a skateboard with remote control.
But how to choose your first skateboard with remote control? A variety of products on the market have their own characteristics. Characteristics. We can select our board regarding its price, brand, deck, range, etc. Then, I will introduce you to how to choose a board.
Skateboard with remote control is suitable for beginners that don't need too many skills. You don't need to spend too much time learning how to ride an e-board. Beginners can ride it without any practice directly. Generally speaking, e-board can conquer most urban roads. Some off-road e-board can even conquer any terrain easily.
A skateboard with remote control is usually around $400-$2800 on the Ecomobl website. An all-terrain electric skateboard is usually much more expensive than a street board. You can choose the correct one according to your situation.
Shopping guide for Mini, ET, and ET2
Usually, if you are looking for a skateboard with remote control for commuting to school or work and don't have enough budget, I think ET Storm or Mini will be the best.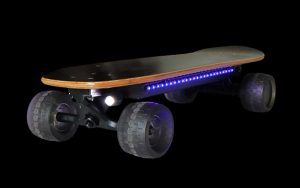 But I think Mini is more suitable for children because of its small deck. It doesn't need too much effort to make a turn. It's quite flexible. As a result, the deck of ET Storm can make you feel much more comfortable compared with Mini's. But it doesn't mean an adult can't ride the Mini. It depends on your own demands. Sometimes if you want to try some off-road, you can also choose ET or ET2, which combines the ability of city commuting and off-road.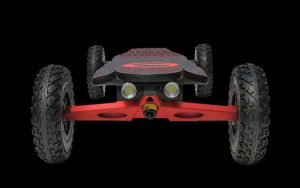 Shopping guide for the M24 series
As for the M24 series, you can get them at fair prices on our website. If you dislike off-road bindings, the M24 series will be your best choice. There are 3 types of M24 currently: M24 2WD, M24 4WD, M24 Pro. If you don't have enough budget, M24 2WD can conquer most off-road terrain. Of course, you can choose M24 4WD or M24 Pro if you look forward to experiencing better riding feelings. Compared with M24 4WD, M24 Pro has wider tires (250mm * 55mm + 250 mm*90 mm), giving you the ultimate off-road experience.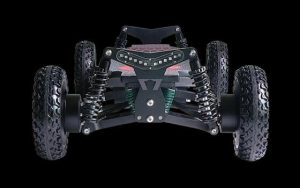 Shopping guide for Ripper, Telum series
If you prefer to jump with the board, don't miss out on springboards like Ripper and Telum series. The ripper adopts a maple deck, while the Telum series uses a carbon fiber deck. A ripper is a good option if you don't have enough budget. You can also choose the Telum 2WD with excellent performance. Telum series can make your riding more comfortable, especially on rough terrain. Elastic carbon fiber deck can significantly reduce the vibration from the ground. Those binding boards are suitable for any rider, even beginners, as it can help beginners control the board correctly and guarantee their safety.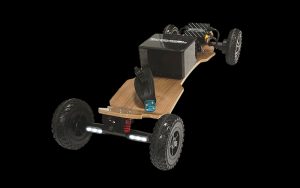 Read More
Post time: 03-23-2023
---