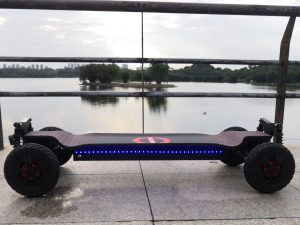 If you're new to longboarding, you may be wondering how much you should plan to spend on a board. Determining the "right" price for a longboard can be tricky since there are so many factors that contribute to the cost. This guide will walk you through how to find the best value for your budget and avoid overpaying for a longboard.
Types of Longboards
Longboards come in many styles to suit different riding preferences and needs. There are cruising longboards for relaxed riding, downhill longboards designed for high speeds, and custom hybrid boards.
Cruising Longboards: Cruiser-style boards tend to have drop-through or top-mount deck designs, wider wheels for stability, and softer bushings to enhance comfort.
Downhill Longboards: Downhill boards typically feature top-mount decks, very large wheels for speed, and stiff bushings for control at high velocities.
Hybrid Boards: Hybrid longboards are versatile boards that combine features from different riding styles to create an all-around option. Hybrids allow riders to experience a range of longboarding using only one board.
Choosing the right type of longboard upfront helps ensure you get appropriate performance for your intended use within your budget.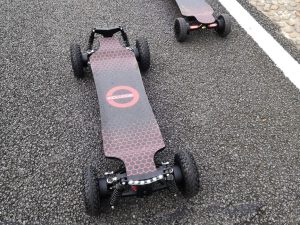 Different Factors That Determine the Cost
Several components of a longboard contribute significantly to its overall price.
Deck Material
The deck material, typically bamboo, maple, or fiberglass, influences cost the most. Cheaper options like plain maple and bamboo run $50-$100, while higher-end carbon fiber and fiberglass can reach $300 or more.
Trucks Cost
The trucks – the hinged metal parts that attach the wheels – also have a major impact. Budget trucks start at $30-$50, while high-performance options go for $100+.
Wheel and Bearing Pricing
Wheels and bearings also vary in quality and pricing, from $20-$30 budget sets to $100+ premium ones. In general, more durable, higher-performance options with advanced features affect the longboard's total price the greatest.
However, cheaper parts can still provide decent performance for most casual riders on a tighter budget. Longboards typically cost between $150 and $400. If you're a beginner, our recommendation is to choose a longboard in the $150 – $250 range.
How to Find the Best Value for Your Budget
Finding a longboard with a favorable price-to-value ratio requires a few essential strategies.
First, establish a budget that is based on your requirements and top priorities. For example, a commuter may spend $150-$300, whereas a serious downhill skater could spend up to $500 or more.
Next, consider purchasing second-hand longboards or components. You can often find like-new decks, trucks, and wheels for half the cost of new ones. Simply inspect for fractures, delamination, and excessive wear.
Finally, for the most value, you might want to consider buying deck, trucks, wheels, and bearings separately so you can mix and match higher-end and lower-end components within your budget. Thus, you can construct a custom configuration that provides the greatest value for your money. For instance, you could get an inexpensive deck with mid-range trucks and budget wheels. Additionally, don't forget to keep an eye out for sales and promotions too.
With a little research and diligence, it's definitely possible to find a longboard setup that balances quality, functionality, and affordability for your unique budget and needs.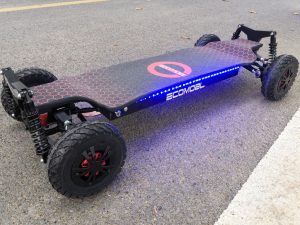 Signs That a Longboard Is Overpriced
There are a few signs to watch out for that indicate a longboard may be overpriced for the performance and quality it offers:
Excessive brand markup: Many well-known skateboard brands sell their name more than anything, charging a high premium just for the logo. Unless the deck and components are of exceptional quality, it's likely not worth the massive markup.
Generic parts used: Low-end longboards will often use generic bearings, bushings, wheels, and other parts from no-name manufacturers rather than reputable brands. These parts typically perform poorly and have short lifespans.
Poor quality components: Poorly made decks with delamination, warped boards, low-end bushings that give sloppy turns, and wheels that wear quickly are all signs the parts used are low quality for the price asked.
Overall, pay more attention to the particular parts of the longboard rather than the company name. Review the product and consult with other skateboarders to determine the quality of the deck, trucks, wheels, etc. To acquire a longboard that performs well without breaking the bank, attempt to purchase at least the deck and trucks in a premium version.
Do your research to figure out which companies use premium materials and hardware versus those just banking on their image. Test ride different boards yourself and get a feel for what makes a smooth, durable ride. Build quality speaks for itself in handling and performance.
How to Avoid Overpaying for a Longboard
Doing your homework is the best way to avoid overpaying when buying a longboard. Follow these tips to get the most value:
Research parts like decks, trucks, wheels, and bearings. Know the price range for different quality levels. Read reviews to find components that give you a great experience for the price.
Compare specifications and prices from multiple retailers. Don't settle for the first option. Search to find the best deal for the parts you want. You can easily save $20-$50 by price matching.
Check out used decks and trucks to save big. Second-hand parts can mean huge savings compared to new ones. Check eBay, Craigslist, and Facebook Marketplace for quality used gear at a fraction of retail costs.
Buy parts individually rather than a complete setup. This strategy allows you to create a custom setup by mixing and matching parts based on your budget, often yielding the best value for your money.
Start with an affordable deck as your foundation. An inexpensive deck is a good place to start, then upgrade trucks and wheels over time as needed or desired.
Avoid unnecessary extras. Expensive grip tape and fancy grip graphics don't actually improve performance. Leave those off if you need to save money.
Do your homework, be patient, and take a DIY approach. You can build a great longboard setup that fits your budget and needs without overpaying. Focus on the key components' quality and value rather than brand hype and extras.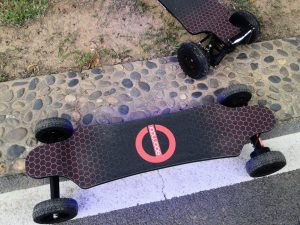 Conclusion
In the end, finding the ideal balance of value, performance, and affordability is critical when shopping for a longboard. Do some research on the different parts and compare new boards to used ones so you can get the best deal. Start with an affordable but decent-quality deck. As your skills improve, upgrade parts that will give you the biggest boost in performance. With the proper homework and comparing prices, you can get a longboard that outperforms your pay. With smart purchases, you can build a longboard that delivers an incredible experience without breaking the bank.
Read More
Post time: 08-08-2023
---