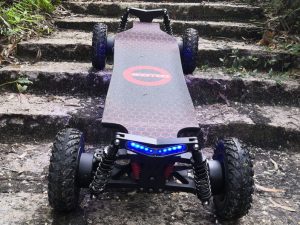 Electric skateboards have exploded in popularity for daily transportation and recreation. Wouldn't it be amazing to use your smartphone rather than the handheld remote to operate your e-board? Many electric skateboard brands now offer phone apps to monitor and operate your board from your iOS or Android device.
While phone control introduces some risks and limitations, it unlocks convenient new ways to tweak and customize your electric skateboard experience. This guide explains how to connect your electric skateboard to your phone. It provides all the information you need to start using your phone to control your e-board.
Ensuring Your Hardware and Software Work Together
The first step is ensuring your hardware and software are compatible with phone control:
Your electric skateboard will need Bluetooth connectivity and an available phone app from the manufacturer. You'll need an iPhone with iOS 10.0 or later or an Android phone with 5.0 or newer. Make sure Bluetooth is enabled on your phone.
Check that the skateboard company's app is available for your phone's operating system in the App Store or Google Play Store. Download the latest version.
If your e-board and phone models meet these requirements, you should be ready to link them together through the app.
Setting up Phone Control
After downloading the app, you'll need to follow a few steps to get your phone paired and communicate with your board:
Create an account in the app, entering your board's serial number if required.
Turn on your skateboard and activate its discoverable Bluetooth setting (refer to manual).
Open the app on your phone and go to the Bluetooth linking option. It will search and find your e-board.
Accept the pairing request in the app and on your board to sync them.
Once successfully paired, you may get a notification on your phone confirming the board is connected each time you power it on in the future. Then you'll be ready to start using all the app's control features.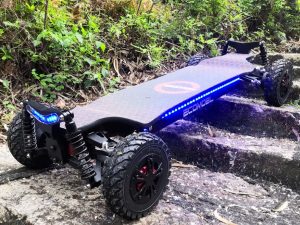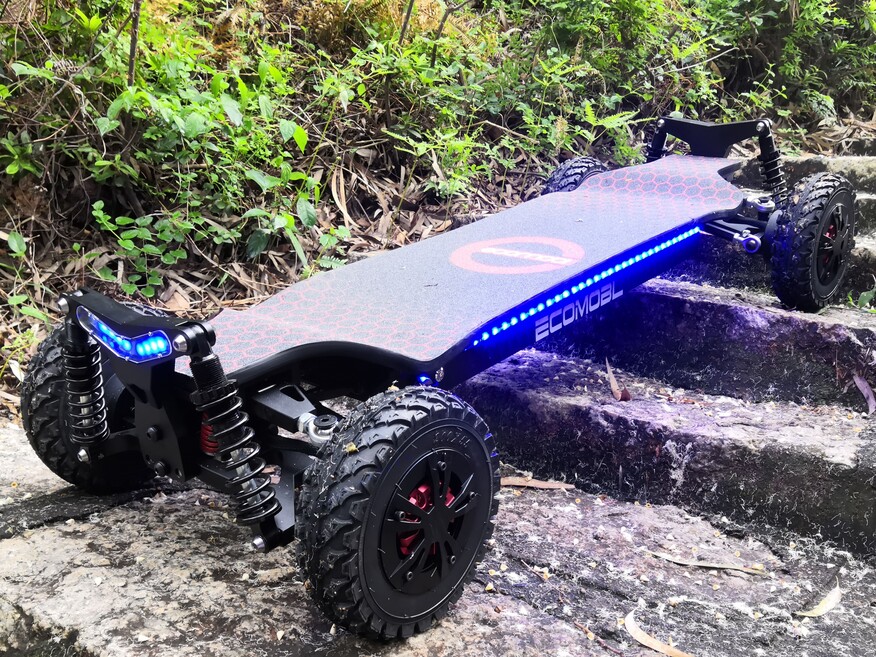 Basic Phone Control Functions
The simplest way phone apps enhance your e-boarding experience is through essential monitoring and commands. With a tap on your phone, you can power your e-skateboard on and off instead of fumbling for the remote. Electric skateboard apps allow you to check the battery level to watch your remaining range before heading out. You can switch between pre-set speed modes for different riding conditions. And you can monitor your current speed, and distance traveled as you cruise along. For basic functions, phone apps provide added ease of control and visibility. Of course, many apps take the capabilities a lot further, too. But even the fundamentals demonstrate the potential.
Advanced Control Features
While phone apps start with the basics, many take control several steps further by mimicking remote functions from your mobile device. With your phone, you can fine-tune speed and acceleration using an interactive slider for precision throttle control. The advanced electric skateboard app features allow customizing the acceleration, braking, cruise control, and riding profiles to suit your preferences. With the touch of a button, you can switch between smooth and forceful acceleration and braking. You can set a constant cruise control speed for long flat rides without holding the throttle. Unlocking these more advanced features through your phone allows tailoring your board's performance to your preferences. The apps let you dive in and tweak the power output and response to match your riding style. It offers an interactive way to find the sweet spot settings for acceleration, top speed, braking intensity, and more. Once you get a taste of finely tuning your board from your phone, it opens up possibilities to customize your ride.
Safety Considerations
While phone apps provide more ways to operate your e-board, some important safety notes apply:
Always carry your handheld remote as a backup for reconnecting or emergencies.
Maintain awareness of connection status in case of Bluetooth dropouts.
Avoid relying solely on phone control as a beginner rider.
Pull over before making major adjustments through the app interface.
Use common sense, and don't get distracted checking your phone while riding.
Following basic precautions will help ensure a safe, enjoyable experience using your phone as a ride control method.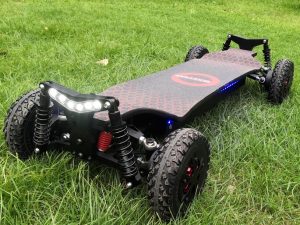 Pros and Cons of Phone Control
Using your phone to control your e-board offers some cool perks but has some downsides. Plus, it means using a handy device you already carry rather than an extra remote. Interactive apps provide more information and customization than a typical remote display. You can tweak performance on the go with just a few taps. And there's future potential for even more advanced integration.
However, there are also some limitations to keep in mind. Throttle control may feel less sensitive and precise through a touchscreen. Bluetooth connections can occasionally drop out. Constant app use drains your phone battery.
Ultimately, phone control opens fun new possibilities but lacks the responsiveness and reliability of handheld remotes. While the technology shows promise, handheld remotes currently provide the best overall control experience in most cases. But apps can be a supplemental way to customize your rides once you get comfortable with the basics.
Conclusion
Connecting your electric skateboard to your smartphone via Bluetooth opens up exciting new possibilities through mobile apps. With phone control, you can monitor real-time riding data, customize performance settings, and configure your board remotely.
However, limitations around precision, reliability, and focus mean phone apps generally complement rather than fully replace traditional remotes at this point. As the technology continues improving, mobile control has the potential to become an integral way you interface with your electric skateboard. But for now, enjoy phone apps as a supplemental enhancement to the riding experience rather than a complete remote substitute.
Read More
Post time: 09-02-2023
---